2nd & 4th Sundays @ 2pm
My approach to building the story and visual experience of your ​business, service, cause or event is to create a journey of discovery into the social world that is benefited by it.
​
Upon looking through "La Ventana – The Window" the viewer is invited in, and discovers who you are in the process and they just may discover something they never imagined.
​​
That's why I use imagery and sounds that engages the imagination at the same time that it taps logic. It's one of the best ways to be enormously influential in both popular and contemporary culture, with effective popularity that will create 'A BUZZ' with older adults 40+ as well as with emerging Latino Millennials (18 – 39 year) also known as Latino Hipsters.
Visit http://www.ventanalatina.us/
---
Meet The Host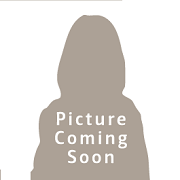 Host Name: Evalina Molina
Host Contact: Not available

Host Info: Not available