Sundays at 10am
After 5 years of bringing health, sustainability, and green lifestyle topics to the airwaves and into homes across the nation, An Organic Conversation has grown into one of the leading radio shows discussing innovative solutions to today's environmental and social challenges, healthy living and sustainable choices.
The show is hosted by organic industry veterans Helge Hellberg and Sitarani Palomar, who combined offer listeners over 30 years of expertise in the green and organic movement and marketplace. In their weekly program, Helge and Sita navigate a range of topics such as organic food production, gardening, nutrition, holistic pet care, renewable energies, waste reduction, and much more.
"An Organic Conversation – a weekly inspiration for anyone who eats."
An Organic Conversation is a proud production of the Organic Media Network, a California Public Benefit Corporation.
About Organic Media Network
The Organic Media Network, a Certified B Corporation, is a global media company solely dedicated to educating and inspiring the public on healthy living, green solutions, and sustainability. Its primary vehicle is the national talk radio program An Organic Conversation and its online media platform offering interviews, video tutorials, workshops, blogs, recipes, DIY tips, and more.
The Organic Media Network and its programs are positive and inviting, dedicated to creating a language of possibility. The work of the Organic Media Network is to promote conscious decisions and experiences, believing in the power of inspired and educated individuals as the greatest change agents for creating a healthier world.
Why we became B Corp Certified
We believe that sustainable change happens through people, community, and the right commerce. The community of Certified B Corporations is creating a world where products and services help shape a standard of business that is based on transparency and responsibility which directly and immediately influences the quality of our lives now and for generations to come. Being B Corp Certified means seeing business as a cultural exchange, an opportunity to educate, a chance to make the world a better place by offering alternatives for the daily vote with each dollar being spent – values the Organic Media Network completely aligns with.
The Change We Seek®
The Organic Media Network seeks to change the current conversation.
By curating touching and inspiring stories from eco-savvy people all over the world, the Organic Media Network highlights the intrinsic human qualities of dedication, beauty, and goodness that we all have in common.
By sharing the whole story of a company, product, and its ingredients, the Organic Media Network helps people understand the full lifecycle of their purchases and the responsibility for all of our decisions.
By encouraging community engagement through online dialogue, the Organic Media Network bridges isolation and is cultivating a language of possibility and empowerment, spoken with the voice of each individual listener.
If you would like to submit a show idea, please send an email to
submit@organicmedianetwork.com.
If you have feedback, questions, or suggestions, please send an email to
contact@organicmedianetwork.com.
---
Meet The Host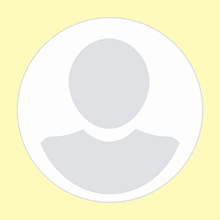 Host Name: Not available
Host Contact: Not available

Host Info: Not available