Even Thursdays @ 3pm
Join Azalia Snail for Out of My Shell, a program that will discuss ways to keep healthy and balanced during this worldwide Covid-19 crisis. How can we keep ourselves positive and hopeful and inspire others in that way? What music are we listening to that uplifts and inspires? Are there specific exercises we can do to protect our immune system, build our endurance, and maintain equilibrium in mind and spirit?
Intertwined with uplifting and lesser known songs, Out of My Shell hopes to inspire and provide useful information at the same time.
---
Meet The Host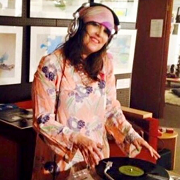 Host Name: Azalia Snail
Host Contact: azaliasnail@hotmail.com

Host Info: Not available