On hiatus
Radio Thrift Shop is a show that evolves and changes every few months. It is primarily an homage to freeform radio broadcasts of the 1960s and early 1970s. Radio Thrift Shop features a homegrown mix of vinyl records, 78s, 45's, LPs, private press releases, and a variety of tapes and homemade / self released cds. Each edition features a unique playlist of music released between the early 20th century & next week.
It is a DIY program created and produced by DJ Frederick (Frederick Moe) and broadcast on WSCS 90.9 in New London NH and online at classicalwscs.org Saturday evenings at 10 pm eastern time. DJ Frederick is celebrating 17 years at WSCS & 41 years on the airwaves. DJ Frederick has hosted radio programs on WUNH, WNEC, WBCQ, WRMI, and Radio Lavalamp
We're the Thrift Shop of the Airwaves! Radio Thrift Shop episodes include playlists that revolve around specific themes & others are completely freeform … no genre, no agenda. Radio Thrift Shop is about love for non-commercial forms of radio. RTS features 33s, 45s, 78s, cassettes & homemade cds. Each week I include a mix of tunes released between the early 1900's & next week. I enjoy spinning classical, jazz, folk, acoustic, folk-rock, indie pop, lo-fi, easy listening & more. Occasionally, shows include documentaries or segments about the history and culture of music and/or radio.
---
Meet The Host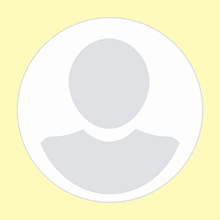 Host Name: DJ Frederick
Host Contact: Not available

Host Info: DJ Frederick (aka Frederick Moe) is a long-time radio DJ and has been publishing 'zines for about a decade. His fascination with radio extends across numerous categories, including college radio, pirate radio, and shortwave radio. His first radio gig was in 1976 at WUNH and these days he has does the show "Radio Thrift Shop" at Colby-Sawyer College radio station WSCS.