Odd Fridays @ 10pm
Most of the electronic music that gets attention is from certain commercial strata. Labelled, paid musicians get the best promotion. DJ Thomas Park looks deep into the dusty corners of the internet, sometimes using Python code as a tool, to collect and retrieve electronic music that is of good quality but often has had little to no airplay. Tens of thousands of tracks can be found– all that is required is a little time and an oblique strategy or two.
---
Meet The Host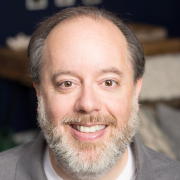 Host Name: Thomas Park
Host Contact: mystifiedthomas@gmail.com

Host Info: Thomas Park is a lover and creator of music. He lives with his wife and their 2 cats in Tower Grove South, Saint Louis.