On hiatus
We seek the truth for you, and we deliver it to you.
We talk about serious issues but we try to keep it light.
There are 4 distinct personalities on The Straight Skinny Show. Distinct in their life stories and skills. Everybody is an expert at something.
Rod the Kiwi from New Zealand, Tommy Lac from New Jersey, Will the producer and participant from L.A. and The G-Man from Philadelphia.
Our goal is to teach, not preach.
We many times agree to disagree but we don't scream and shout because we realize they way out of chaos to order is through Conversation and Compromise.
Enjoy the Show
The G-Man
---
Meet The Host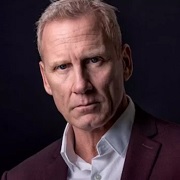 Host Name: Will, Rod, Tommy, G-Man
Host Contact: Not available

Host Info: Not available