On hiatus
"To Your Health" is a biweekly talk show hosted by local Integrative Medicine Physician Robert A. Schulman MD.
The show will cover topics pertaining to health and medicine, with a particular focus on Integrative Medicine.
Interviews will typically be taped. During the breaks, callers will have an opportunity to ask the host questions about the topic being discussed. From time to time, as available, the interviews will be live, and callers will be able to ask questions directly to the person being interviewed.
Future topics will include:
Herbal Medicine
Medical Acupuncture
Traditional Chinese Medicine
Massage Therapy
Bodywork such as

Rolfing
Body Mind Center
Feldenkrais
Alexander Method

Medical Cannabis
Regenerative medicine for treatment of arthritis and joint pain.

Platelet rich plasma
Bone marrow and fat derived stem cell

Psychedelics in medicine
Diet

Paleolithic diet
Low carb high fat diet
Vegan plant based diet

Medical treatment of chronic pain
Interventional treatments for chronic pain
Medical conditions such as

Alzheimer's disease
Parkinson's disease
Stroke
Spinal cord injury
Heart disease
Diabetes
---
Meet The Host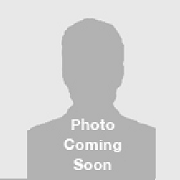 Host Name: Dr. Robert A. Schulman
Host Contact: Not available

Host Info: Not available