Even Mondays @ 3pm (Beginning 11/27/23)
At my record store dig! music in Ukiah, from 2003-2018, I enjoyed sharing my love of music
with the entire community.
We provided free in-store live music shows such as : Ford Blues Band, Volker Strifler, John
Craigie, Alex DeGrassi, David Raitt and Charlie Crockett to name a few. I continue to support
local musicians anyway I can.
I also enjoy booking talent at local venues and have had the pleasure of working with some
incredible recording artists such as: Tracy Grammer, Patty Griffin, Robben Ford, Tommy Castro,
Roy Rogers and John Hammond.
Now, with the Dig Music Experience, I have the privilege of continuing to share lots of great
music with all of you! You'll hear on-air interviews and often learn more about the musicians
that I play.
Together we'll explore new releases blended with deep catalog from many genres and sub
genres, to include alternative indie rock, R&B, blues, rock, Americana, reggae and some
surprises along the way. The music will be groovy, funky, dreamy, reflective, hard hitting,
psychedelic, and . . .
My goal is to inspire and entertain you. No limits! And of course, we'll have some great fun too!
Join me in exploring the ever expanding sounds of exciting new artists, and relishing
extraordinary tracks that will never fade away!
I love radio and am excited to be part of the KOWS herd!
---
Meet The Host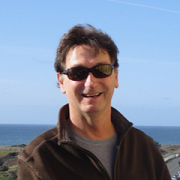 Host Name: Michael Roumbanis
Host Contact: Not available

Host Info: Not available