Fridays at 5pm
Laura is a hostess with the mostess, and a KOWS herd member since the beginning, even before the Occidental-based stampede of divine bovinity.
Eclectic music, scintillating schmooze, and a variety of topic mavens entertain, inform, inspire and activate listeners nearly every week.
Laura welcomes visits, phone calls and whatever it takes to get people involved in the transforming power of KOWS community radio.
---
Meet The Host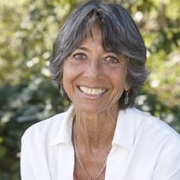 Host Name: Laura Goldman
Host Contact: livingroomlaura@gmail.com

Host Info: Not available