Sundays at 9am
"Le Show." A combination of news, politics, media criticism, music and satire, Harry Shearer's national public-radio series "Le Show" debuted on Dec. 3, 1983. "The Simpsons" voice actor (Mr. Burns, Smithers, Ned Flanders and several others), author ("Man Bites Town," "Not Enough Indians"), documentarian ("The Big Uneasy") and mockumentary star ("This is Spinal Tap," "A Mighty Wind," "For Your Consideration") who resides part-time in New Orleans, launched his public-radio institution with a two-hour weekly show on one Los Angeles station. Today, the one-hour show is carried all over and then some, thanks to Internet distribution.
"It wasn't called 'Le Show' when it started," Shearer said. "I think I had the nerve to call it 'The Hour of Power' as a satirical swipe at the Rev. Robert Schuller, who protested almost immediately. Then I changed it to 'Voice of America' because I figured that wasn't being used domestically.
"It started out as a place for me to do satirical comedy every week, to be with an audience and to have a place to write and create without having to do standup and entertain drunks for a living. Presumably, at the time of day the show goes out, most people are still sober. I can't speak for here."
"It had a lot more music originally," Shearer said. "I did a lot less talking, and over the years that proportion has changed for many reasons, one of which is I don't like to play a lot of the same music over and over again, and there's a finite amount of music that I like. Second, during the run-up to the Iraq war I noticed that increasingly (thanks to the Internet) I could read and hear news from all over the world, and that what was being reported in this country during the run-up to the war didn't necessarily match what one could hear or read in England and Australia. And I thought, 'Gee, I can read and hear this stuff, and I have a microphone. I might as well put the two together.' In short order came the flood in New Orleans, and one had the same experience. What we knew here did not match what people around the rest of the country knew.
"Willy-nilly it's become more involved with sharing information than it ever was intended to be."
"When I'm actually down to getting an idea and writing a piece and going on the air … that's all still really fulfilling," Shearer said, adding he also likes the idea that "now it's graduated from that one station to being a mini-mass medium that goes around the world and has all these different tentacles and reaches an audience of some size.
"And nobody is between me and (the audience)," he added. "There are no meetings or memos. I do a thing and people like it or don't like it, respond to it or don't respond to it. It's the purest form of show business I know about. I recognize how dear it is, and it does give me great fulfillment doing it."
See more at: http://harryshearer.com/le-show/#sthash.Kyx2aTEF.dpuf
---
Meet The Host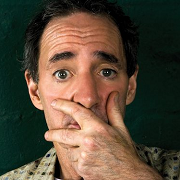 Host Name: Harry Shearer
Host Contact: Not available

Host Info: Not available