Wednesdays @ 10pm
Live 'n' Kickin' a nationally syndicated weekly one hour live music show. There are three guests stars on each show plus the host, Bruce Andersen and the house band, Cosmic Cowboy Revival.
There are two great qualities about Live 'n' Kickin'. The first is the outstanding music performed by the guest stars. Normally these are originals performed  by an individual or group. All music types are showcased.
Secondly and very important, this show uses music as the great common denominator for joy. All kinds of people have performed together on the show; young, old, black, Hispanic, white, male, female, country, city, conservative, liberal, even banjo players. Yes, even banjo players. They all have a blast doing it. You can hear and see it each week. 
---
Meet The Host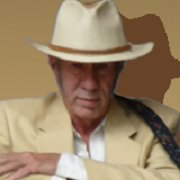 Host Name: Bruce Andersen
Host Contact: bkandersen@cfl.rr.com

Host Info: Not available