Thursdays at 6pm
Don Campau has been involved in community, non commercial radio since 1971. His program "No Pigeonholes" is the longest running program of home recorded, independent music in all genres in the world. Established on KKUP in 1985, Campau has featured thousands of unsigned, obscure, creative and original artists from all over the world.
In 2011 he began a spin off of his regular show called "No Pigeonholes EXP" on KOWS.
This program expanded on the avant garde and experimental sounds sometimes featured on his regular show.
This show is intended at a broad overview of strange and unusual sounds and encompasses many styles of experimental music including improvisation,  electronics, sound collage, noise, free jazz, instrumental minimal techno, indescribable weirdness, ambient and drone.
Don makes podcasts of this and his regular "No Pigeonholes" programs available from his web site, www.doncampau.com
Submissions of original, home recorded music are always welcome by clicking the "submit" link at his web site.
---
Meet The Host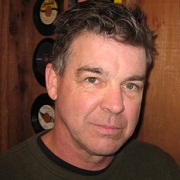 Host Name: Don Campau
Host Contact: campaudj@comcast.net

Host Info: Not available