Fourth Wednesdays @ 6pm
A radio veteran for over 20 years with an ongoing show on KWMR (Point Reyes Station) and past commentaries broadcasted by KQED (San Francisco), this new show by Peter Asmus of Bodega Bay will showcase interesting juxtapositions of music that will be shaped by the season, current events and perhaps astrological impulses. A long-time fan of artists such as the Grateful Dead, King Crimson and Brian Eno, the show will draw from diverse genres and artists that include John Coltrane and Miles Davis, the Kinks and the Yardbirds, Motown classics and a long list of jam bands such as Phish, Moe, Widespread Panic and String Cheese Incident. A journalist, book author, podcaster and global thought leader on the new energy economy, the show may also occasionally feature public commentary, highlights of regional events, and live performances of Peter's original songs. His personal website is: www.peterasmus.com.
Archives will be available within 24 hours of the latest broadcast here.
---
Meet The Host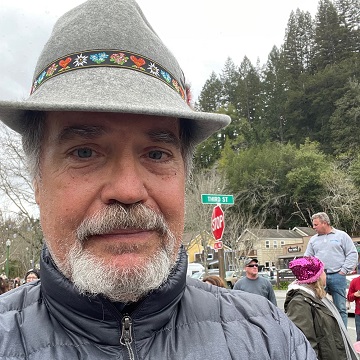 Host Name: Bodega Pete
Host Contact: peter.asmus@gmail.com

Host Info: Not available