Thursdays @11am

Our Mission
Project Censored educates students and the public about the importance of a truly free press for democratic self-government.  We expose and oppose news censorship and we promote independent investigative journalism, media literacy, and critical thinking.
Promoting Media Literacy and Democracy
An informed public is crucial to democracy in at least two basic ways.  First, without access to relevant news and opinion, people cannot fully participate in government.   Second, without media literacy, people cannot evaluate for themselves the quality or significance of the news they receive.  Censorship undermines democracy. Project Censored's work—including our annual book, weekly radio broadcasts, campus affiliates program, and additional community events—highlights the important links among a free press, media literacy and democratic self-government.
History
In 1976, Dr. Carl Jensen founded Project Censored at Sonoma State University as a media research program with a focus on student development of media literacy and critical thinking skills as applied to the news media censorship in the US. Each year the Project researches, vets, and compiles the Top Twenty Five most censored and under-reported news stories in the US, and offers scholarly analysis and critiques, which are published by Seven Stories Press.
Sociologist Dr. Peter Phillips became director in 1996 and continued to expand the annual book and educational outreach. In 2000, the Project came under the oversight of the non-profit Media Freedom Foundation, founded by Jensen and Phillips, to ensure its independence.
Professor Mickey Huff of Diablo Valley College became director in 2010.  Working with associate director Dr. Andy Lee Roth, he has extended the Project's educational reach beyond Sonoma State University, expanding the Campus  Affiliates Program launched in 2009. The Campus Affiliates Program now connects hundreds of faculty and students at colleges and universities across the US and around the world in the collective effort of identifying and researching each year's top Censored news stories.   In addition to the campus affiliates program, Project Censored continues to foster relations with numerous independent media groups and free speech organizations.
Since its founding, Project Censored has trained over 2,500 students in media literacy and has received numerous honors, including two Firecracker Alternative Book Awards, the 2008 PEN Oakland National Literary Censorship Award, and in 2013 became part of the National Coalition Against Censorship.
What some people have been saying about Project Censored over the past decades
---
Meet The Host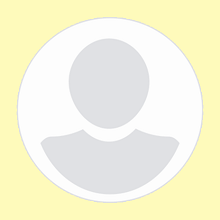 Host Name: Not available
Host Contact: Not available

Host Info: Not available