Saturdays @ 7pm
Four international hosts introduce you to their sonic worlds.
First Saturdays of the month: Hu Done It with Croatian host, Jelena Hu brings you a Euro-centric party from punk to super rare Balkan experimental sounds.
Second Saturdays: Detroit area Host Philip B. Klingler's  Mutation Theory  is primarily focused on electronic music genres but extending into other areas of musical expression to discover correlations. Extraordinary sounds from classic Electroacoustic and Musique Concrete to Krautrock, Space music, Cassette Underground, Noise and more.
Third Saturdays: Musician and producer Heather Perkins presents You Are Here, a musical variety show that takes a monthly theme and presents a plethora of music and sound based on that theme. She may even take requests. www.waterdogstudio.com,   hperkins@waterdogstudio.com
Fourth Saturdays:  Lord Litter, producer in the underground since the 1980s, presents his view on updated musical counter-culture based on longtime working musicians. Litter has a champion of independent, all genres, non-mainstream music for many decades and produces his programs in Berlin Germany. Magic Music Box International can be heard on the fourth Saturdays of each month.
---
Meet The Host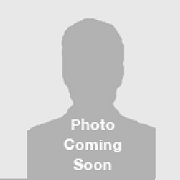 Host Name: Jelena Hu, Philip B. Klingler, Heather Perkins, Azalia Snail, Dan West
Host Contact: campaudj@comcast.net

Host Info: Not available