Saturdays @ 7pm
The KOWS Radio Summit features four distinct international hosts featuring a different perspective on alternative music.
First Saturdays of the month:
Dr. Magic's Audio Lab. British host Mick Magic encourages you to embrace the eclectic electro experimental experience.
Second Saturdays:
Wild Pathways Favourites with Martin Archer. Martin is a UK-based musician, composer, producer and record label owner (Discus music) whose taste in music runs from left field to nearfield – jazz, improvisation, progressive, electronic and song form music are part of both his own and the label's musical universe.
Third Saturdays:
You Are Here with Heather Perkins. Portland, Oregon musician and producer Heather Perkins presents a musical variety show that takes a monthly theme and presents a plethora of music and sound based on that theme. She may even take requests.
Fourth Saturdays:
Lord Litter's Magic Music Box International with Lord Litter.
Lord Litter, producer in the underground since the 1980s, presents his view on updated musical counter-culture based on longtime working musicians. Litter has been a champion of independent, all genres, non-mainstream music for many decades and produces his programs in Berlin, Germany.
---
Meet The Host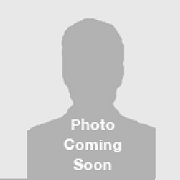 Host Name: Mick Magic, Martin Archer, Heather Perkins, Lord Litter
Host Contact: campaudj@comcast.net

Host Info: Not available