Even Wednesdays @ 9pm
Greetings friends…. So, you've come to investigate me have you? Ok well what do you want to know?
The Overflow originally began life nearly 33 years ago, back in December 1986, as a pirate radio station. Originally, the name Freedom Overflow was used. Though in 2001, the station was re-created as a radio show presented by Garry Lee, had a slight change of name (We lost our freedom and gained a Starship) and aired on many stations around the world.
The music format : 100% brand new releases from the world of Alternative & Underground music. This includes Spacerock, Psych, Steampunk, Reggae, & experimental / avant garde bands.
I AM ALWAYS LOOKING FOR NEW BANDS / ARTISTS TO PROMOTE. SO IF YOU'D LIKE TO GET YOU'RE SOUNDS PLAYED ON MY VARIOUS PROGRAMMES, JUST MAKE CONTACT & SEND IN SOME MUSIC. IT'S THAT SIMPLE!
I'm Interested in Rock / Metal (Not Death/Black/Extreme) / Punk / Reggae / Psych / Goth / Grunge / Indie / Electronic/ Folk-Rock / Blues / Alternative / Underground / Steampunk /Festival bands, all the various crossover styles and anything avante-garde or just different!!!
Strictly NO POP or DANCE MUSIC thanks. There is far too much of that on radio in my opinion.
E-mail studio@starshipoverflow.com or send a friend request to facebook.com/starshipoverflow
If you enjoy the show, then let me know! I'd love to hear from you.
PEACE & LOVE TO ALL, GARRY LEE.
---
Meet The Host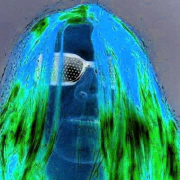 Host Name: Garry Lee
Host Contact: Not available

Host Info: Not available