Odd Mondays at 10pm
Even Tuesdays at 4pm
Fridays @ 1pm
If you have a radio station and need some shows with personality then you've come to the right place!
I started on a local FM station and it soon became apparent that other stations were sometimes short of presenters. So rather than just have a faceless automated string of songs, idents and jingles, I started offering shows to "fill in"
Since then, many stations have found permanent slots for them, others have used them to get over a difficult period, and now replaced them with live presenters.
Whatever, they're here if you want to try, and if you're a pro station, why not ask about shows just for your station. I can do live too.
Here's what one my devoted (yeah right!) stations, Ace FM in Spain had to say!!!
Gary started his DJ career back in the days when half a dozen singles from Saturday Night Fever were guaranteed to fill the dance floor. Hospital radio beckoned in the early 1990s and he now finds himself on a Spanish station, surprised that it's the English speaking population that listens, having always thought the most suitable audience would be those who hadn't a clue what he was on about.
He fell in love with beat music in the 60s, and in 1997 he was approached by The Searchers to publish their official website which he does to this day.
The Gary Jackson Show is packed with special features – not for the audience's benefit, but because at his age just staying awake for two hours is tough enough, and every little helps!
http://www.garyjacksonradio.com/
---
Meet The Host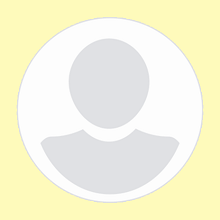 Host Name: Gary Jackson
Host Contact: Not available

Host Info: Not available