Fridays @11am
What do Cheryl Wheeler, Pete Seeger, Christine Lavin, Woody Guthrie, John Gorka, Ani DiFranco, Tom Paxton, Jean Redpath, Bob Newhart, Robin & Linda Williams, Mike Nichols & Elaine May, Odetta, Mitchell & Webb, Carrie Newcomer, Big Bill Broonzy, and Susan Werner have in common?
They and thousands of other traditional and contemporary folk performers, avant-garde singer-songwriters comedians and satirists fill a three hour entertainment that we call The Midnight Special. Original, offbeat, fun, and thought provoking WFMT's The Midnight Special is Chicago's, and through Internet streaming, the world's weekly aberration of folk music and farce, show tunes and satire, madness and escape.
One of the Frequently Asked Questions is, "If it's the Midnight Special, why doesn't it start at midnight?" That's a good question. It never has.
http://www.midnightspecial.org/
---
Meet The Host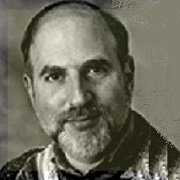 Host Name: Rich Warren
Host Contact: Not available

Host Info: http://www.midnightspecial.org/rwarrenms.htm