2nd Sundays at 11am

Life hasn't been easy for Dr. Robb, whose show "The Mushroom Farm," a progressive collection of psychedelic and 1960s rock music, airs second Sundays, 11 a.m. to 2 p.m.
He's had a genetic problem since birth, he says during a recent interview in his Sebastopol apartment, but was "getting around fine," with a wife, a child, and a job, when calcification set in during his mid-to-late 20s. He couldn't move his neck much and began walking hunched over. "I can't see where I'm going," he says. "I see the ground."
Doctors tried to straighten his neck by breaking and reforming it. This didn't work. The doctor told him "everything that could have gone wrong with your surgery went wrong," leaving him paralyzed in his left leg and hand. "But, I let it go as one of those things in my life," Robb says.
Though 85-90% of his feeling returned after six months, he remained unable to straighten up, with inflexibility in his legs, and a lack of balance. He had to teach himself to walk again. According to Robb, "It could be worse."
Born in Pasadena in 1963, he spent his first two decades in Southern California, before moving to "the not-so-good parts of East Oakland and Berkeley. I was a ghetto rat for 20 years." He achieved degrees in electronics and science, and studied for a year at UC Berkeley. Robb worked at a genetic engineering lab for five years, where he kept the equipment running and maintained the building. From this period, while married for seven years, he has a daughter, Alchemy, who, at age three, went to North Carolina with her mother. As a teen, she returned, and lived with him for four years, before returning east.
Robb was laid off in 2002. Shortly after, he lost his apartment to a fire set by his roommate's three-year-old who tried to cook a can of peas in the microwave. Robb moved to Ukiah, then Cazadero, before settling in Sebastopol. But, no one will hire him when they see him, he says. "I desperately miss being able to work. I'm so bored."
Robb had advanced to the point where he could walk five or six miles a day, when his car went off the road while returning home from doing his radio show. "My spine was snapped," he says. He expected to be permanently paralyzed from his waist down, but, through determination and continued exercise in bed, one day, after six to 12 months, he noticed he could move a little. "That was the most amazing thing in the world."
Now, he's able to get around using his wheelchair and has taught himself to walk again, albeit still hunched over. He returned to his show, thanks to a friend since the fifth grade, Chris, who drives from Richmond monthly to take him to the studio, and has become his co-host.
Robb has been doing his show, originally called "Orange Sunshine," for seven years. His early interest in musicians like Ray Coniff and Perry Como changed to the Beatles, Doors, and Grateful Dead, under the influence of friends. From there, he turned to "weirder, psychedelic stuff," by groups such as Spooky Tooth, the Strawberry Alarm Clock, and the Electric Prunes. "I get to play music people either haven't heard or haven't heard in years."
"I'm very happy with the new studio," Robb says. "KOWS is going in a very positive direction with good leadership." He hopes to be able to use his walker again someday, and is trying to raise money for another car. "I regret, more than breaking my neck, losing that car I had." With more mobility, he'd like to do additional shows, because "it's one of the few times I can get out." He does use his motorized wheelchair to take his dog for walks and get to the store. Friends, including some from KOWS, have been highly supportive. His physical therapist says he's constantly improving.
When asked if he felt he'd been unlucky in life, Rob replies, "Shit happens to people. It's got to happen to someone."
Check out the show archives. Visit http://drrobbsmushroomfarm.com.
---
Meet The Host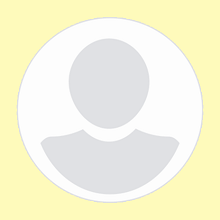 Host Name: Not available
Host Contact: Not available

Host Info: Not available