Second Wednesdays @6pm
Garage band music from the 60's and beyond!
Join Chaz, alter-ego of Uncle Charlie Adams, as he ventures way out in the garage, to bring you the many strains of music usually spawned in that setting.
In retrospect, many collectors have dug deep into the treasure trove of rare recordings and occasionally even hits that feature the rougher, wilder, edgier, often cruder and sophomoric, but really cool sphere of "garage" music!  There are even some current performers carrying on the style!
Once a month Charlie will stick around after his Jukebox show and magically morph into Chaz for this adventurous hour.
---
Meet The Host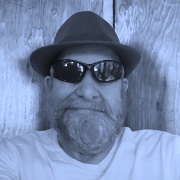 Host Name: Chaz
Host Contact: unclecharlieadams@hotmail.com

Host Info: Not available