Even Wednesdays @ 6pm
With Good Reason brings together higher education institutions and Virginia Humanities to make scholarly research accessible to all. Each week, we share exciting discoveries, rigorous debates, and new knowledge, with ever-curious host Sarah McConnell guiding the conversation.
Our show has won five Gabriel Awards for Best Documentary or Public Affairs Programs and is also the recipient of top honors from the Public Radio News Directors, Radio and Television Digital News Association, and the Virginia Association of Broadcasters.
Featured guests have included Nobel Prize-winning author Toni Morrison discussing race in America, Mike Seeger exploring American folk music, Ruth Osorio on disability justice movements, Bruce Greyson sharing his study of near death experiences, and Nikki Giovanni reading from her poetry. You'll discover LGBTQ families in Shakespeare's plays, the ways we pre-judge others based on their accents, and the surprising history of Hawaiian shirts.
---
Meet The Host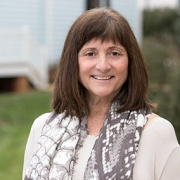 Host Name: Sarah McConnell
Host Contact: wgr@virginiahumanities.org.

Host Info: Not available